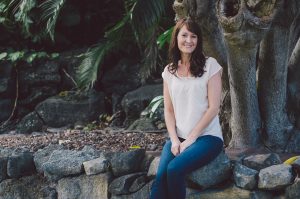 My heart is outraged over injustice done to women and children and it aches with those who are in pain. I am passionate about the healing and restoration of people. I want to see people overcome life controlling issues, get unstuck and become who they are meant to be. Often strangers share their painful stories upon meeting me and say that I just felt safe.
I desire to create safe spaces for those struggling with the painful issues of life. I believe people need safe and supportive places to share their stories, learn healthy ways to cope and gain the courage needed to move forward.
Throughout my own journey of healing and restoration I have gained many tools to help others. The Grief Recovery Method is one of the tools I use that equips people with action steps so they can move forward from places of pain due to loss of any kind. I also lead Journaling for Healing groups with women who have been affected by domestic violence. I have been trained in The Genesis Process Change Group (Relapse Prevention) and Open Hearts Journey groups, which are also incredibly helpful groups.
I am originally from Georgia, but Hawaii has been my home since 2001. I have been married to a wonderful man for 20 years as of July 10, 2019 and we have a 14 year old daughter, 7 year old son and we have been a foster family to 4 beautiful children (ages 2-12) this year. This has been life changing for our family and for each child! We are so honored to be a part of their stories and so far we are so thankful we are able to stay in touch and support their families.
We have traveled to Europe, Asia, Africa, Mexico and South America to teach, train and help those in need for the last 18 years.
I have a degree in Leadership and enjoy training and mentoring others. In 2014 I started a women's outreach ministry called Beloved, which you can read more about on Beloved. Presently the official ministry is on pause, but I continue to reach out to women in the community in various ways.
If you or someone you love is looking for support or if you have a school, business, church or any group that would like to be equipped with tools to more effectively help others, please contact me as I would love to hear from you.